Still nothing exhilarating and exciting in these sides of the GTA this week(end)! However, I will not bore you (even further than you probably already are) with comments on Lauren Conrad as probably every other blog I've gone through this week has (hello, marketing strategy much?). If you don't know who she is, I won't tell you (hem hem- ex-reality-show-star-turn-fashion-designer-turn-writter) because you are better off not knowing anyhow.
Now that we got that out of the way... on to more interesting subjects.
I have been a bit overloaded by assigments, essays, projects, work, (insert your idea of really annoying tasks to do here), lately which kept me from all the good stuff. But, I will not disappoint whoever has made it this far reading this post, I'll leave you some interesting links and facts for the week (until I can finally find something that is worth babbling about in depth) for you to check out:
Random fact:
Justin Beiber just launched his auto-biography (I don't think he has even had time to learn to write properly, moreover a FULL book about his 16 years of existence...seriously, why?)
Original blog
(
not to mention adorable!
):
thx thx thx
One thanks note a day - things you didn't even realize you could be thankful for (perfect to browse through for light fun or killing some time during lectures)
Fashion Obsession:
Sofia Copolla's new collection for Vuitton - movies and fashion can never ever go wrong! From M. Jacob's muse to designer (just like Bryanboy-ish) and may I say it was quite a fortunate transition. The full collection is
here
and I'll give you a sneak peak:
What will they come up with next?
-
London
: Snow white and the 7 designers - Garrick theater - Yes its a play! No, I have no clue what its about exactly, but it has something to do with interior designers. The perk is that it counts with Vivienne Westwood, Jean Paul Gaultier, Giorgio Armani, Paul Smith, Amanda Wakeley, Bruce Oldfield e Valentino as wardrobe designers.
Take a look at
Garrick Theater's website
for more information and tickets.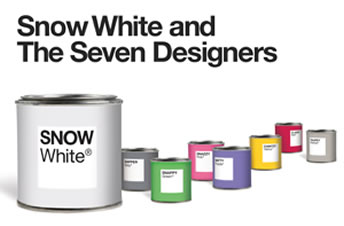 I'll leave you at that fr the time being. If anything else shows up, don't worry, I'll keep you posted!